About Us
The Grand Traverse Astronomical Society is a nonprofit organization dedicated to to education and enjoyment of the night sky. Established in 1982, the GTAS has about 30 members from the Traverse City and the Grand Traverse area of northern Michigan. Meetings are held on the first Friday of every month beginning at 8 p.m. at Northwestern Michigan College's Joseph H. Rogers Observatory, though the August meeting is preempted by the annual picnic at another location.
Guests are always welcome to our meetings.
Over 750 attended the society sponsored Comet Hyakutake Watches March 23, and 24th, 1996. The farthest traveler came from Detroit to enjoy the dark skies and the spectacular comet through many telescopes. Comet Hale-Bopp attracted approximately 1,400 during the three scheduled viewing nights that were clear.
We've hit the road, so to speak, with outreach beyond the NMC Observatory since 2007. Since 2011 we've held monthly star parties at Sleeping Bear Dunes National Lakeshore from April to October with additional eclipse and meteor shower watches. We bring our telescopes and exhibits to several festivals around the area along with Friday Night Live in Traverse City. Since 2010 the society has been hosting monthly star parties at the Sleeping Bear Dunes National Lakeshore, and beginning in 2016 at the Arcadia Dunes.

The GTAS belongs to the International Dark-Sky Association and participates in Project Astro.

We also participate in the annual International Observe the Moon Night.
This year it was part of the Sleeping Bear Dunes National Lakeshore virtual Star Party held September 25th.
Upcoming Meetings and Outreach Events
Note that outdoor events are held weather permitting
Due to the Coronavirus (COVID-19) GTAS meetings and star parties at the NMC Observatory will be held virtually via Zoom until further notice.
Saturday May 15, 2021
Sleeping Bear Dunes National Lakeshore and GTAS Present the International Astronomy Day Star Party via Zoom
We'll start at 9 pm. However, we won't get much viewing in until about 9:30 pm starting with the Moon, due to Daylight Saving Time and the Sun setting later. Join any time.
Join Zoom Meeting
https://us02web.zoom.us/j/8388913229
Meeting ID: 838 891 3229
One tap mobile
+13126266799,,8388913229# US (Chicago)
+19292056099,,8388913229# US (New York)
Dial by your location
+1 312 626 6799 US (Chicago)
+1 929 205 6099 US (New York)
+1 301 715 8592 US (Washington DC)
+1 346 248 7799 US (Houston)
+1 669 900 6833 US (San Jose)
+1 253 215 8782 US (Tacoma)
Meeting ID: 838 891 3229
Find your local number: https://us02web.zoom.us/u/keEdleAqB1
-----------------------------
Friday June 4, 2021 GTAS Meeting and Star Party via Zoom
More information later
---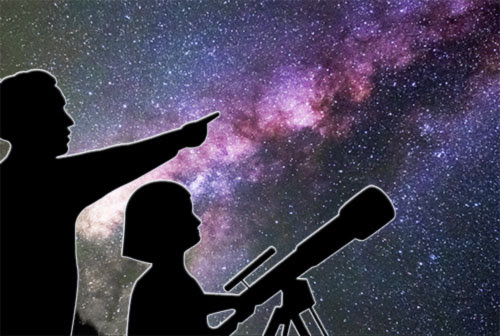 This article is distributed by NASA Night Sky Network
The Night Sky Network program supports astronomy clubs across the USA dedicated to astronomy outreach
Virgo's Galactic Harvest
David Prosper
May is a good month for fans of galaxies, since the constellation Virgo is up after sunset and for most of the night, following Leo across the night sky. Featured in some ancient societies as a goddess of agriculture and fertility, Virgo offers a bounty of galaxies as its celestial harvest for curious stargazers and professional astronomers alike.
Virgo is the second-largest constellation and largest in the Zodiac, and easily spotted once you know how to spot Spica, its brightest star. How can you find it? Look to the North and start with the Big Dipper! Follow the general curve of the Dipper's handle away from its "ladle" and towards the bright orange-red star Arcturus, in Boötes – and from there continue straight until you meet the next bright star, Spica! This particular star-hopping trick is summed up by the famous phrase, "arc to Arcturus, and spike to Spica."
This large constellation is home to the Virgo Cluster, a massive group of galaxies. While the individual stars in Virgo are a part of our own galaxy, known as the Milky Way, the Virgo Cluster's members exist far beyond our own galaxy's borders. Teeming with around 2,000 known members, this massive group of galaxies are all gravitationally bound to each other, and are themselves members of the even larger Virgo Supercluster of galaxies, a sort of "super-group" made up of groups of galaxies. Our own Milky Way is a member of the "Local Group" of galaxies, which in turn is also a member of the Virgo Supercluster! In a sense, when we gaze upon the galaxies of the Virgo Cluster, we are looking at some of our most distant cosmic neighbors. At an average distance of over 65 million light years away, the light from these galaxies first started towards our planet when the dinosaurs were enjoying their last moments as Earth's dominant land animals! Dark clear skies and a telescope with a mirror of six inches or more will reveal many of the cluster's brightest and largest members, and it lends itself well to stunning astrophotos.

Virgo is naturally host to numerous studies of galaxies and cosmological research, which have revealed much about the structure of our universe and the evolution of stars and galaxies. The "Universe of Galaxies" activity can help you visualize the scale of the universe, starting with our home in the Milky Way Galaxy before heading out to the Local Group, Virgo Cluster and well beyond! You can find it at bit.ly/universeofgalaxies. You can further explore the science of galaxies across the Universe, along with the latest discoveries and mission news, at nasa.gov.
The first image of a black hole's event horizon was taken in the center of one of the most prominent galaxies in Virgo, M87! This follow up image, created by further study of the EHT data, reveals polarization in the radiation around the black hole. Mapping the polarization unveils new insights into how matter flows around and into the black hole - and even hints at how some matter escapes! More details: apod.nasa.gov/apod/ap210331.html
Credit: Event Horizon Telescope Collaboration
Find Virgo by "arcing to Arcturus, then spiking on to Spica." Please note that in this illustration, the location of the Virgo Cluster is approximate - the borders are not exact.
Links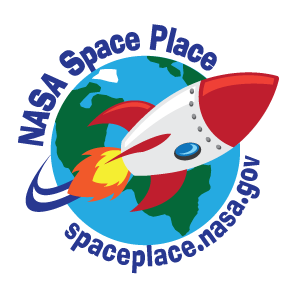 For Kids: NASA's Space Place website
The Space Place is a NASA website for elementary school-aged kids, their teachers, and their parents.
It's colorful!
It's dynamic!
It's fun!
It's rich with science, technology, engineering, and math (STEM) content!
It's informal. It's meaty. It's easy to read and understand. It's also in Spanish. And it's free!
It has over 150 separate modules for kids, including hands-on projects, interactive games, animated cartoons, and amazing facts about space and Earth science and technology.
See this month's NASA Night Sky Network article at the bottom of the center panel on this page.
Also check out these two sites for kids: NASA's Climate Kids and NOAA's SciJinks
---
Bob Moler's Ephemeris contains audio mp3s of current Ephemeris programs; calendars of sunrise, sunset,moonrise and moonset for the Grand Traverse area of Michigan, and other locations in northern Michigan; plus a monthly star chart.
Also Bob's Ephemeris Blog with daily transcripts of and illustrations for his Ephemeris programs on Interlochen Public Radio. Wednesday's program looks at where the bright planets are along with finder charts.

Northwestern Michigan College's Joseph H. Rogers Observatory
If you'd like to donate
From Article II, B of the Articles of Incorporation of the Grand Traverse Astronomical Society:
The Society shall operate a scientific and educational organization with the goal of increasing interest in, the knowledge and enjoyment of astronomy; cooperate with similar organizations; and cooperate with Northwestern Michigan College to increase the benefit of the college observatory to the community.
As you can see by the statement above the society is inexorably linked to the Joseph H. Rogers observatory. However in the past number of years members have been also taking telescopes out into the community, on sidewalks and street corners, and in the street on Friday Night Live, and to the Sleeping Bear Dunes National Lakeshore. We find that many folks in the area have never been out to the observatory. This way we are going to to the public. And having a huge telescope is really a great attraction, not to mention the superb views of the heavens it will provide.
We have purchased a 25 inch Dobsonian telescope with trailer to use and to take around for our outreach program. We have also purchased two solar telescopes to view the Sun's prominences and chromosphere. We feature a solar viewing time at the Sleeping Bear Dunes before the star parties in June, July and August.
We have recently purchased small telescopes to give to libraries for them to lend out. The first two recipients are Traverse Area District Library and Betsie Valley District Library. Enerdyne of Suttons Bay donated the second telescope..
You may contribute to the fund to help us upgrade and add accessories to the society's telescopes by mailing a check to the GTAS, c/o the society treasurer Gary Carlisle, 1473 Birmley Rd, Traverse City, MI 49686. We are a 501(c)(3) non profit organization. Donations are tax deductible.
Thank You!