About Us
The Grand Traverse Astronomical Society is a nonprofit organization dedicated to to education and enjoyment of the night sky. Established in 1982, the GTAS has about 30 members from the Traverse City and the Grand Traverse area of northern Michigan. Meetings are held on the first Friday of every month beginning at 8 p.m. at Northwestern Michigan College's Joseph H. Rogers Observatory, though the August meeting is preempted by the annual picnic at another location.
Guests are always welcome to our meetings.
Over 750 attended the society sponsored Comet Hyakutake Watches March 23, and 24th, 1996. The farthest traveler came from Detroit to enjoy the dark skies and the spectacular comet through many telescopes. Comet Hale-Bopp attracted approximately 1,400 during the three scheduled viewing nights that were clear.
We've hit the road, so to speak, with outreach beyond the NMC Observatory since 2007. Since 2011 we've held monthly star parties at Sleeping Bear Dunes National Lakeshore from April to October with additional eclipse and meteor shower watches. We bring our telescopes and exhibits to several festivals around the area along with Friday Night Live in Traverse City. Since 2010 the society has been hosting monthly star parties at the Sleeping Bear Dunes National Lakeshore, and beginning in 2016 at the Arcadia Dunes.

The GTAS belongs to the International Dark-Sky Association and participates in Project Astro.

We also participate in the annual International Observe the Moon Night.
Upcoming Meetings and Outreach Events
Note that outdoor events are weather permitting
December 7th, Friday
General Meeting: 8 p.m. - NMC Rogers Observatory
Program: In Search of the Star of Bethlehem by Bob Moler. Looking at evidence for and against the star of the Magi.
Star Party: 9 p.m. - NMC Rogers Observatory.
If it's clear: Mars, Great Andromeda Galaxy, Great Orion Nebula, Pleiades, Double Cluster.
January 4th, Friday
General Meeting: 8 p.m. - NMC Rogers Observatory.
Program: Dan Dall'olmo talks about his astrophotographic exploits.
Star Party: 9 p.m. - NMC Rogers Observatory.
If it's clear: Mars, Great Orion Nebula, Great Andromeda Galaxy, other wonders of January skies.
---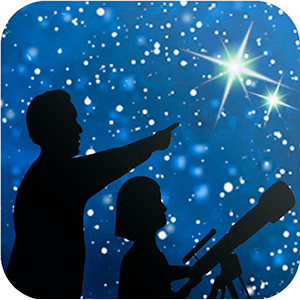 This article is distributed by NASA Night Sky Network
The Night Sky Network program supports astronomy clubs across the USA dedicated to astronomy outreach
NASA Night Sky Notes:
Observe Apollo 8's Lunar Milestones
By David Prosper
December marks the 50th anniversary of NASA's Apollo 8 mission, when humans first orbited the Moon in a triumph of human engineering. The mission may be most famous for "Earthrise," the iconic photograph of Earth suspended over the rugged lunar surface. "Earthrise" inspired the imaginations of people around the world and remains one of the most famous photos ever taken. This month also brings a great potential display of the Geminids and a close approach by Comet 46P/Wirtanen
You can take note of Apollo 8's mission milestones while observing the Moon this month. Watch the nearly full Moon rise just before sunset on December 21, exactly 50 years after Apollo 8 launched; it will be near the bright orange star Aldebaran in Taurus. The following evenings watch it pass over the top of Orion and on through Gemini; on those days five decades earlier, astronauts Frank Borman, Jim Lovell, and Bill Anders sped towards the Moon in their fully crewed command module. Notice how the Moon rises later each evening, and how its phase wanes from full on Dec 22 to gibbous through the rest of the week. Can you imagine what phase Earth would appear as if you were standing on the Moon, looking back? The three brave astronauts spent 20 sleepless hours in orbit around the Moon, starting on Dec 24, 1968. During those ten orbits they became the first humans to see with their own eyes both the far side of the Moon and an Earthrise! The crew telecast a holiday message on December 25 to a record number of Earthbound viewers as they orbited over the lifeless lunar terrain; "Good night, good luck, a merry Christmas and God bless all of you - all of you on the good Earth." 50 years later, spot the Moon on these holiday evenings as it travels through Cancer and Leo. Just two days later the astronauts splashed down into the Pacific Ocean after achieving all the mission's test objectives, paving the way for another giant leap in space exploration the following year.
The Geminids, an excellent annual meteor shower, peaks the evening of December 13 through the morning of the 14th. They get their chance to truly shine after a waxing crescent Moon sets around 10:30 pm on the 13th. Expert Geminid observers can spot around 100 meteors per hour under ideal conditions. You'll spot quite a few meteors by avoiding bad weather and light pollution if you can, and of course make sure to bundle up and take frequent warming breaks. The Geminids have an unusual origin compared to most meteor showers, which generally spring from icy comets. The tiny particles Earth passes through these evenings come from a strange "rock comet" named asteroid 3200 Phaethon. This dusty asteroid experiences faint outbursts of fine particles of rock instead of ice.
You can also look for comet 46P/Wirtanen while you're out meteor watching. Its closest approach to Earth brings it within 7.1 million miles of us on December 16. That's 30 times the average Earth-Moon distance! While passing near enough to rank as the 10th closest cometary approach in modern times, there is no danger of this object striking our planet. Cometary brightness is hard to predict, and while there is a chance comet 46P/Wirtanen may flare up to naked eye visibility, it will likely remain visible only via binoculars or telescopes. You'll be able to see for yourself how much 46P/Wirtanen actually brightens. Some of the best nights to hunt for it will be December 15 and 16 as it passes between two prominent star clusters in Taurus: the Pleiades and the V-shaped Hyades. Happy hunting!
Catch up on all of NASA's past, current, and future missions at nasa.gov
Earthrise, 1968. Note the phase of Earth as seen from the Moon. Nearside lunar observers see Earth go through a complete set of phases. However, only orbiting astronauts witness Earthrises; for stationary lunar observers, Earth barely moves at all. Why is that? Credit: Bill Anders/NASA
---
NASA Space Place poster

Download the poster by clicking the image above.
To see the video that goes along with this poster, visit: http://spaceplace.nasa.gov/sun-heat.
Links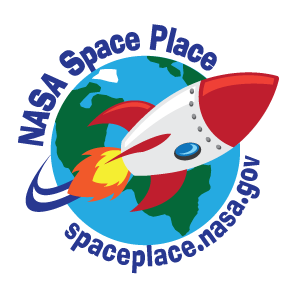 For Kids: NASA's Space Place website
The Space Place is a NASA website for elementary school-aged kids, their teachers, and their parents.
It's colorful!
It's dynamic!
It's fun!
It's rich with science, technology, engineering, and math content!
It's informal. It's meaty. It's easy to read and understand. It's also in Spanish. And it's free!
It has over 150 separate modules for kids, including hands-on projects, interactive games, animated cartoons, and amazing facts about space and Earth science and technology.
See this month's NASA Night Sky Network article at the bottom of the center panel on this page.
Also check out these two sites for kids: NASA's Climate Kids and NOAA's SciJinks
---
Bob Moler's Ephemeris contains audio mp3s of current Ephemeris programs; calendars of sunrise, sunset,moonrise and moonset for the Grand Traverse area of Michigan, and other locations in northern Michigan; plus a monthly star chart.
Also Bob's Ephemeris Blog with daily transcripts of and illustrations for his daily Ephemeris programs on Interlochen Public Radio. Wednesday's program looks at where the bright planets are along with finder charts.

Northwestern Michigan College's Joseph H. Rogers Observatory
If you'd like to donate
From Article II, B of the Articles of Incorporation of the Grand Traverse Astronomical Society:
The Society shall operate a scientific and educational organization with the goal of increasing interest in, the knowledge and enjoyment of astronomy; cooperate with similar organizations; and cooperate with Northwestern Michigan College to increase the benefit of the college observatory to the community.
As you can see by the statement above the society is inexorably linked to the Joseph H. Rogers observatory. However in the past number of years members have been also taking telescopes out into the community, on sidewalks and street corners, and in the street on Friday Night Live, and to the Sleeping Bear Dunes National Lakeshore. We find that many folks in the area have never been out to the observatory. This way we are going to to the public. And having a huge telescope is really be a huge attraction, not to mention the superb views of the heavens it will provide.
We have purchased a 25 inch Dobsonian telescope with trailer to use and to take around for our outreach program. We have also purchased a solar telescope to view the Sun's prominences, and are looking to obtain a second solar telescope. We feature a solar viewing time at the Sleeping Bear Dunes before the star parties in June, July and August.
We have recently purchased small telescopes to give to libraries for them to lend out. The first two recipients are Traverse Area District Library and Betsie Valley District Library. Enerdyne of Suttons Bay donated the second telescope..
You may contribute to the fund to help us upgrade and add accessories to the society's telescopes by mailing a check to the GTAS, C/O the society treasurer Gary Carlisle, 1473 Birmley Rd, Traverse City, MI 49686. We are a 501(c)(3) non profit organization. Donations are tax deductible.
Thank You!