About Us
The Grand Traverse Astronomical Society is a nonprofit organization dedicated to to education and enjoyment of the night sky. Established in 1982, the GTAS has about 30 members from the Traverse City and the Grand Traverse area of northern Michigan. Meetings are held on the first Friday of every month beginning at 8 p.m. at Northwestern Michigan College's Joseph H. Rogers Observatory, though the August meeting is preempted by the annual picnic at another location.
Guests are always welcome to our meetings.
Over 750 attended the society sponsored Comet Hyakutake Watches March 23, and 24th, 1996. The farthest traveler came from Detroit to enjoy the dark skies and the spectacular comet through many telescopes. Comet Hale-Bopp attracted approximately 1,400 during the three scheduled viewing nights that were clear.
We've hit the road, so to speak, with outreach beyond the NMC Observatory since 2007. Since 2011 we've held monthly star parties at Sleeping Bear Dunes National Lakeshore from April to October with additional eclipse and meteor shower watches. We bring our telescopes and exhibits to several festivals around the area along with Friday Night Live in Traverse City. Since 2010 the society has been hosting monthly star parties at the Sleeping Bear Dunes National Lakeshore, and beginning in 2016 at the Arcadia Dunes.

The GTAS belongs to the International Dark-Sky Association and participates in Project Astro.

We also participate in the annual International Observe the Moon Night.
Upcoming Meetings and Outreach Events
Note that outdoor events are weather permitting
August 3rd, Friday
Star Party: 9 p.m. - NMC Rogers Observatory.
If it's clear: Venus, Moon, Jupiter
August 10th, 17th, 24th Fridays
Friday Night Live: 5:30 p.m. to whenever. 200 Block of Front St., Traverse City. Note: the official end is 9 p.m., however we will keep observing the planets and Moon later if it is clear.
August 11th, Saturday
Star Party: 4 – 6 p.m. and 9 – 11 p.m. - Sleeping Bear Dunes National Lakeshore, Thoreson Farm, Part of the Port Oneida Fair. Solar Viewing afternoon, Evening: Venus early, Jupiter, Saturn, Mars late. Dark after 10 p.m. with Perseid meteors and the wonders of the Milky Way.
August 18th, Saturday
Star Party: 9 p.m. - NMC Rogers Observatory.
If it's clear: Moon, Jupiter, Saturn, Mars.
September 7th, Friday
General Meeting: 8 p.m. - NMC Rogers Observatory.
Program: Dr. David Penney – Large impacts on the Earth
Star Party: 9 p.m. - NMC Rogers Observatory.
If it's clear: Jupiter early, Saturn, Mars, summer Milky Way
September 8th, Saturday
Star Party: 9 – 11 p.m. - Sleeping Bear Dunes National Lakeshore, Dune Climb. Mars, Saturn, summer Milky Way and deep sky objects after 9:30
September 15th, Saturday
Leland Heritage Festival, Fishtown, Leland MI. 10 a.m. - 4 p.m.; Sun, Venus and exhibits
Star Party: 9 p.m. - NMC Rogers Observatory.
If it's clear: Moon, Jupiter, Saturn, Mars.
September 21st, Friday (Tentative)
Star Party: 8:30 p.m. - 11 p.m. - Betsie Valley District Library, Thompsonville. 7 p.m. talk, 8 p.m. If it's clear: Moon, Mars, Saturn
September 29th, Saturday
Acme Fall Festival, Flintfields Horse Park, Bates Rd, Acme, 10 a.m.-4 p.m.; Sun, Venus, and exhibits
---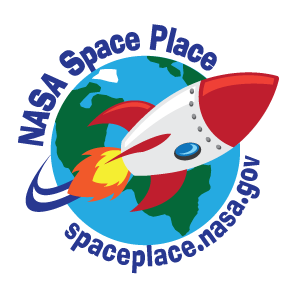 This article is distributed by NASA Space Place.
With articles, activities, crafts, games, and lesson plans, NASA Space Place encourages everyone to get excited about science and technology. Visit spaceplace.nasa.gov to explore space and Earth science!
The Best Meteor Shower of the Year
By Jane Houston Jones and Jessica Stoller-Conrad
If you're a fan of meteor showers, August is going to be an exciting month! The Perseid meteor shower is the best of the year, and in 2018, the peak viewing time for the shower is on a dark, moonless night—perfect for spotting meteors.
The best time to look for meteors during this year's Perseid shower is at the peak, from 4 p.m. EDT on Aug. 12 until 4 a.m. EDT on the Aug. 13. Because the new Moon falls on the peak night, the days before and after the peak will also provide very dark skies for viewing meteors. On the days surrounding the peak, the best time to view the showers is from a few hours after twilight until dawn.
Meteors come from leftover comet particles and bits from broken asteroids. When comets come around the Sun, they leave a dusty trail behind them. Every year Earth passes through these debris trails, which allows the bits to collide with our atmosphere and disintegrate to create fiery and colorful streaks in the sky—called meteors.
The comet that creates the Perseid meteor shower—a comet called Swift-Tuttle—has a very wide trail of cometary dust. It's so wide that it takes Earth more than three weeks to plow all the way through. Because of this wide trail, the Perseids have a longer peak viewing window than many other meteor showers throughout the year.
In fact, this year you should be able to see some meteors from July 17 to Aug. 24. The rates of meteors will increase during the weeks before Aug. 12 and decrease after Aug. 13. Observers should be able to see between 60 and 70 meteors per hour at the shower's peak.
The Perseids appear to radiate from the constellation Perseus, which is where we get the name for this shower. Perseus is visible in the northern sky soon after sunset this time of year. Observers in mid-northern latitudes will have the best views.
However, you don't have to look directly at the constellation Perseus to see meteors. You can look anywhere you want to; 90 degrees left or right of Perseus, or even directly overhead, are all good choices.
While you're watching the sky for meteors this month, you'll also see a parade of the planets Venus, Mars, Jupiter and Saturn—and the Milky Way also continues to grace the evening sky. In next month's article, we'll take a late summer stroll through the Milky Way. No telescope or binoculars required!
Catch up on all of NASA's current—and future—missions at www.nasa.gov
Caption: The Perseid meteor showers appear to radiate from the constellation Perseus. Perseus is visible in the northern sky soon after sunset this time of year. Credit: NASA/JPL-Caltech
---
NASA Space Place poster

Download the poster by clicking the image above.
To see the video that goes along with this poster, visit: http://spaceplace.nasa.gov/sun-heat.
Links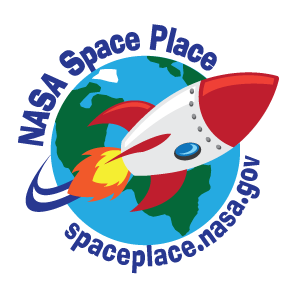 For Kids: NASA's Space Place website
The Space Place is a NASA website for elementary school-aged kids, their teachers, and their parents.
It's colorful!
It's dynamic!
It's fun!
It's rich with science, technology, engineering, and math content!
It's informal. It's meaty. It's easy to read and understand. It's also in Spanish. And it's free!
It has over 150 separate modules for kids, including hands-on projects, interactive games, animated cartoons, and amazing facts about space and Earth science and technology.
See this month's Space Place article at the bottom of the center panel on this page.
Also check out these two sites for kids: NASA's Climate Kids and NOAA's SciJinks
---
Bob Moler's Ephemeris contains audio mp3s of current Ephemeris programs; calendars of sunrise, sunset,moonrise and moonset for the Grand Traverse area of Michigan, and other locations in northern Michigan; plus a monthly star chart.
Also Bob's Ephemeris Blog with daily transcripts of and illustrations for his daily Ephemeris programs on Interlochen Public Radio. Wednesday's program looks at where the bright planets are along with finder charts.

Northwestern Michigan College's Joseph H. Rogers Observatory
If you'd like to donate
From Article II, B of the Articles of Incorporation of the Grand Traverse Astronomical Society:
The Society shall operate a scientific and educational organization with the goal of increasing interest in, the knowledge and enjoyment of astronomy; cooperate with similar organizations; and cooperate with Northwestern Michigan College to increase the benefit of the college observatory to the community.
As you can see by the statement above the society is inexorably linked to the Joseph H. Rogers observatory. However in the past number of years members have been also taking telescopes out into the community, on sidewalks and street corners, and in the street on Friday Night Live, and to the Sleeping Bear Dunes National Lakeshore. We find that many folks in the area have never been out to the observatory. This way we are going to to the public. And having a huge telescope is really be a huge attraction, not to mention the superb views of the heavens it will provide.
We have purchased a 25 inch Dobsonian telescope with trailer to use and to take around for our outreach program. We have also purchased a solar telescope to view the Sun's prominences, and are looking to obtain a second solar telescope. We feature a solar viewing time at the Sleeping Bear Dunes before the star parties in June, July and August.
We have recently purchased small telescopes to give to libraries for them to lend out. The first two recipients are Traverse Area District Library and Betsie Valley District Library. Enerdyne of Suttons Bay donated the second telescope..
You may contribute to the fund to help us upgrade and add accessories to the society's telescopes by mailing a check to the GTAS, C/O the society treasurer Gary Carlisle, 1473 Birmley Rd, Traverse City, MI 49686. We are a 501(c)(3) non profit organization. Donations are tax deductible.
Thank You!